our services
Rehabilitation & Therapy
The Physical Therapy program improves the quality of life by promoting resident independence. Physical therapy services are offered to our residents seven times a week.  We offer customized solutions for residents looking to increase strength and mobility or to promote balance and good body mechanics. Additionally, we offer multiple classes for our residents that involve nursing, restorative, therapy, and activities to reduce rehospitalization. We have weekly classes for fall prevention management, including balance and mobility and incentive spirometry class for respiratory function.
Treatment Plans may include:
Training in areas of Bed Mobility, Transfers and Gait (with or without an assistive device)
Treatment of Lower Extremity Dysfunction
Strength Training and Coordination
Range of Motion Therapy
Pain Management
Balance Training
Amputee Care / Prosthetics
Wound Management
Physical agent modalities such as
Ultrasound and TENS
Anodyne Therapy
Occupational Therapy addresses important elements in the treatment of individuals experiencing functional limitations in self-care skills and activities of daily care. We provide individualized evaluations to produce occupational therapy goals that are personalized to each resident. Occupational therapy plans focus on activities of daily living to attain the goals and conduct continuing evaluations to ensure the plan is on track and effectively measure individual progress.  The plan and goals set in a resident's occupation therapy are geared to improve the individual's independence throughout and post-treatment.
Treatment plans may include:
Fine and Gross Motor Control Development
Activities of daily living such as Dressing, Grooming, Bathing, and Home Management Skills
Training in the use of Self-Help Aids
Cognitive Skills Development
Upper Body Strengthening and Coordination
Home Evaluation to Assess need for Adaptive Equipment and Promote Safety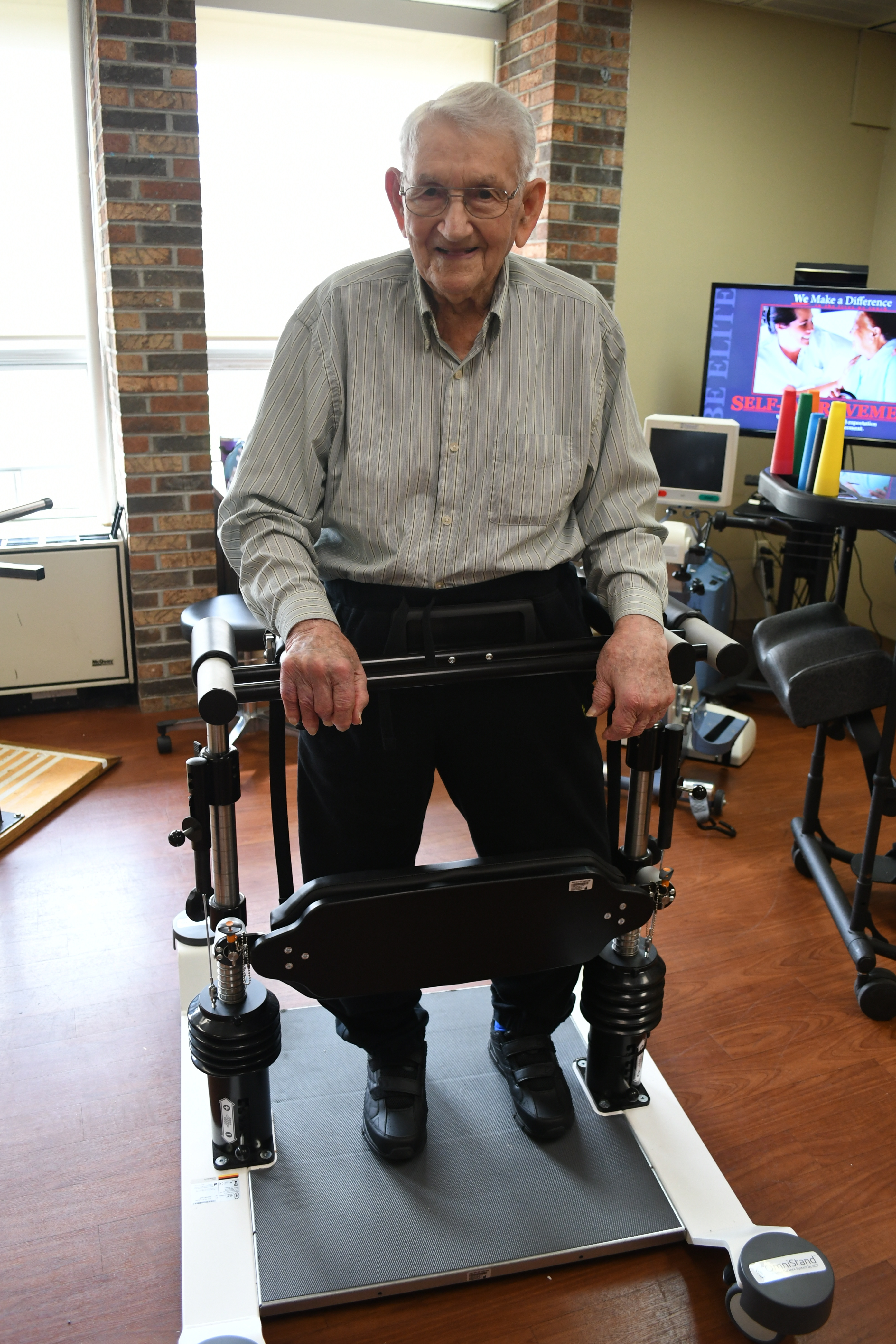 Speech-language therapy is closely associated with our occupational therapy and audiology services. We support individuals and families as we work to prevent, assess, diagnose, and treat speech, language, social communication, and cognitive-communication. Our speech-language pathologists can provide individual management, intervention, and provide counseling related to speech disorders and dementia-related diagnoses.
Speech-language pathology residents are evaluated and treated for hearing, language, communication and swallowing disorders. The focus is on improving speech-language expression, comprehension, and oral motor skills for more accurate speech production and strategies for safe eating.
Treatment plans may include:
Receptive / Expressive Language Testing
Aural Rehabilitation
Dysphagia (difficulty in swallowing)
Cognitive Testing
Electrical Stimulation